NUTRITION
Servings Per Container
Serving Size
Amount per serving
Calories110
Total Fat 3.5g 4%
Saturated Fat .5g 3%
Trans Fat 0g 
Cholesterol 0mg 0%
Sodium 140mg 6%
Total Carbohydrate 14g 5%
Dietary Fiber 1g4% 
Total Sugar 1g 
Includes 1g Added Sugars 2%
Protein 6g10%
INGREDIENTS
Yellow Lentil Flour, Pea Protein, Degermed Yellow Corn Flour, Spinach Flakes, Salt, Sunflower Oil, Corn Starch, Onion Powder, Sugar, Salt, Yeast Extract, Natural Flavors, Citric Acid, Spices.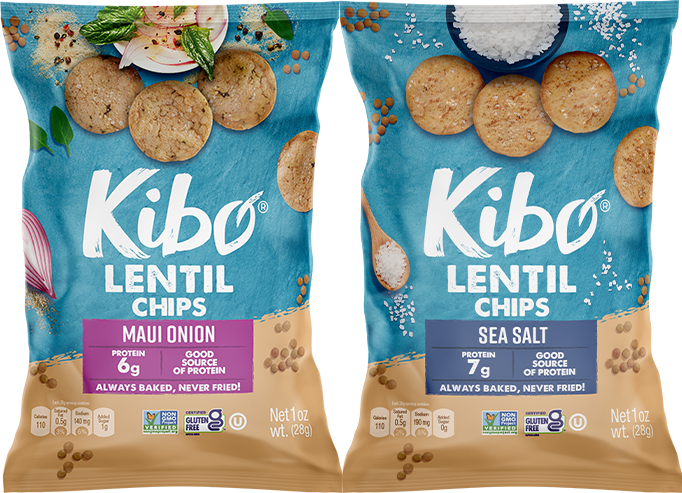 A Chip-Ton of Flavor is Headed Your Way
Now another favorite legume comes in a chip, too! With a fun oval shape, a light, crispy lentil base and sustainable, plant-based nutrition, you'll love welcoming our newest chips into your snacking rotation! Like our chickpea chips, they're higher in protein and lighter in calories, carbs, and fat than the average chip—and they're never ever fried!
SHOP VARIETY PACK
Maui Onion Lentil Chips Rock!
These lentil chips are great to snack on alone or with any kind of dip. Everyone loves them. My granddaughter (4 years old) says they're so good they make beautiful memories!
Maui onion lentil chips
I love the Maui onion lentil chips and ordered 24 bags of them, but unfortunately only received 23. 😢
Excellent Taste
These chips are my go to when I am driving. The taste is fantastic and they are very filling when my next meal may be hours away.
Yum!
I absolutely love these chips! Easy transaction and quick delivery.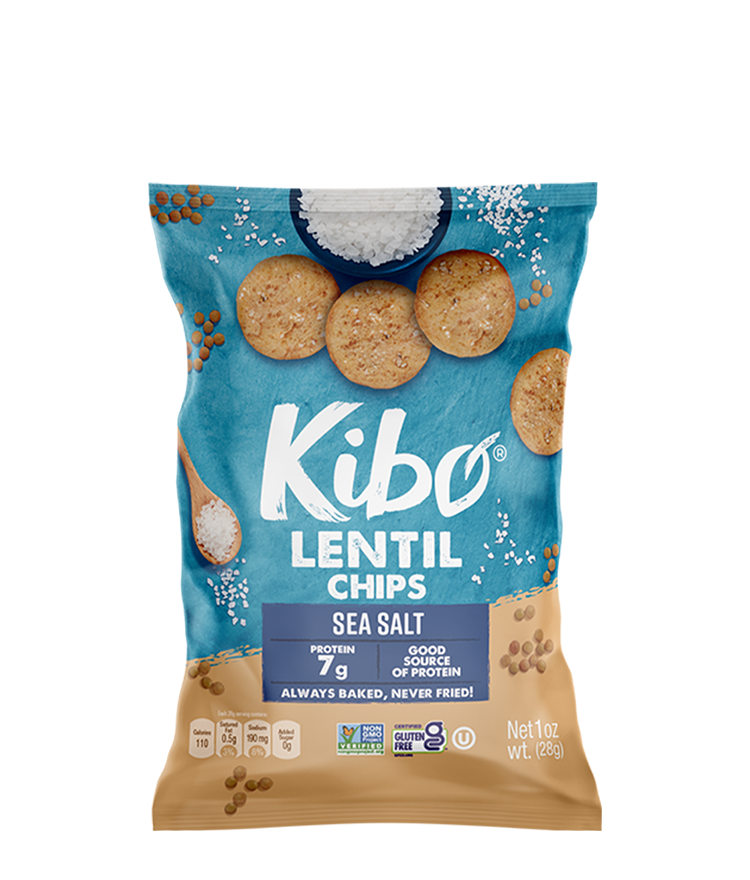 Sea Salt
Smooth sailing! You can't go wrong with this flavor. Our classic Sea Salt flavor is perfect for any snacking occasion! A good source of protein.
SHOP NOW
Spicy Ranch
A little bit of spice for your tastebuds. Our new Spicy Ranch packs a flavorful and delicious punch!!
SHOP NOW
NEVER A DULL
MOUTHFUL
All of the mmm. None of the meh. Prepare your taste buds for impossibly delicious (and always nutritious) foods. Every bite is better than the next — and better for you.